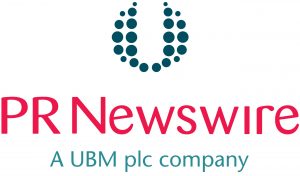 Press Release: Framepool Joins Nimia Ecosysem to Bolster Media Products, Services, & Technology Offering in US, Asia, and Europe
Framepool joins Nimia's ecosystem of media products and services including the Nimia.com DAM, DRM, and marketplace platform, Kurator.com – media research and rights clearance, and Cineops.co – high speed cinema production; together with it's close network of ecosystem partnerships and products, works with media companies to transform media assets to smart, commercially salable digital content. We optimize archival, management and distribution channels of video media for preservation and commercial sale. Beginning March 2021 the Framepool library will be available exclusively on the Nimia platform.
Nimia is excited to lead Framepool's next chapter under our management as we aim to preserve the legacy Stephen Bleek and company started 15 years ago. Like Stephan film and media is in our DNA. Nimia and Framepool will provide white glove service to historic and new agencies, networks, studios, and filmmakers customers. The Framepool and Nimia library bring renowned filmmakers and award winning stock footage to US, Asia, and European markets.
1. Digital Content Management (heavy focus on video):We scan, digitize, store, add metadata, license/distribute, and offer consultation for opportunities for archive monetization on new platforms.
2. Business Rights:We work with partners within the media and entertainment space to connect partners, optimize sourcing, and develop/secure rights to aggregate, localize, manage, and distribute. Group companies: Nimia, Framepool, Kurator, and Cineops
Nimia is upgrading Framepool's legacy servers and marketplace over the next two weeks. You can begin to find some of Framepool's rich collection now along side award winning creative and news footage on the Nimia platform. We anticipate completing migration in the first week of March
Email your local Nimia // Framepool representative, join us on live chat here or call us during business hours. View contact information by geography here.
Some of History's Most Iconic Moments Digitally Remastered
We provide specialized news and historical footage research, digitization and copyright clearance. Our library boasts over one million stock footage assets including over 3,000 hrs of remastered footage from the library of congress.
The Framepool library features remaster historic archival footage, breaking news media, and award winning natural history footage captured by some of the industry's best film makers and journalists. Browse footage here.
Our highly accredited digitization partners are NARA (National Archive and Record Administration) approved and specialize in 8mm, 16 mm, 35mm film reel restoration and digitization in up 4k resolution on the Black Magic Cintel Scanner